"The High School and Middle Schools will be hosting a Sports Physical Clinic Summer 2020 (July 20 and 21) and these are the KSHSAA forms approved for the 2020-2021 School year. If students have physicals completed somewhere other than CHC they will NOT need the CHC Consent form. The CHC Consent form will be required for the Physical Clinic.
Please make sure all forms are completed in their entirety so they can be approved and processed immediately.
ALL PHYSICALS FOR THE 20-21 SCHOOL YEAR ARE REQUIRED TO BE ON THE KSHSAA APPROVED FORMS - A H&P FROM A PRIVATE PROVIDER WILL NOT BE ACCEPTED."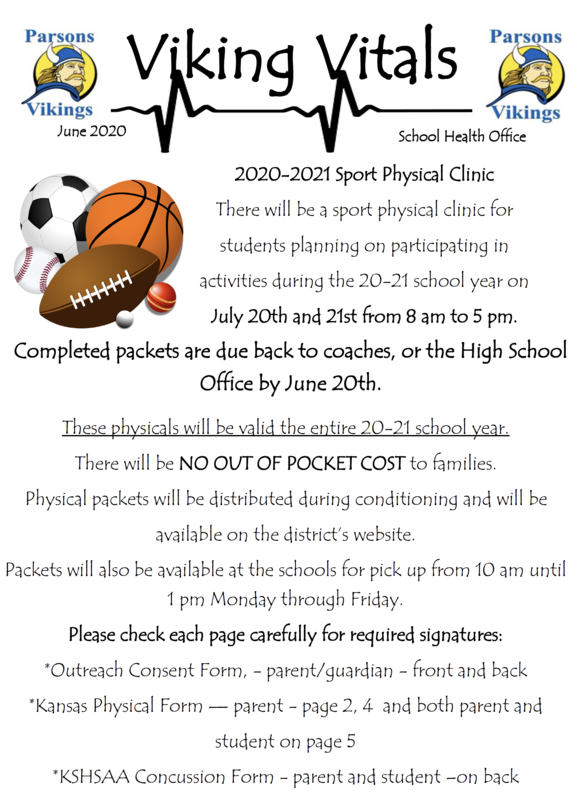 2020 Outreach Consent Form CHC SEK