Mr. Holmes' class is starting to work on their biography projects!
Miss Carnes' class playing a game to practice their multiplication facts!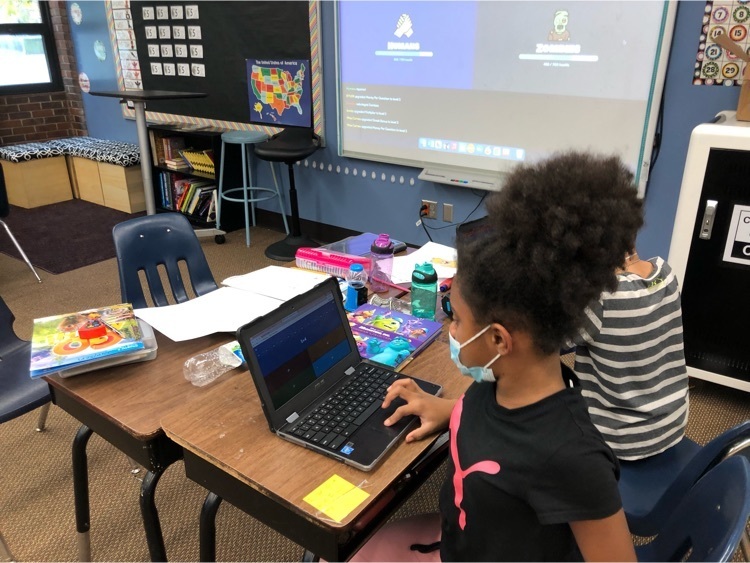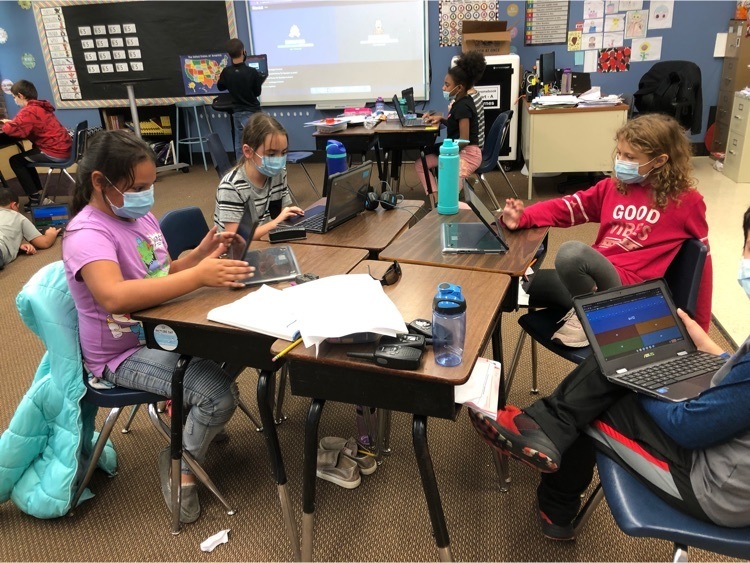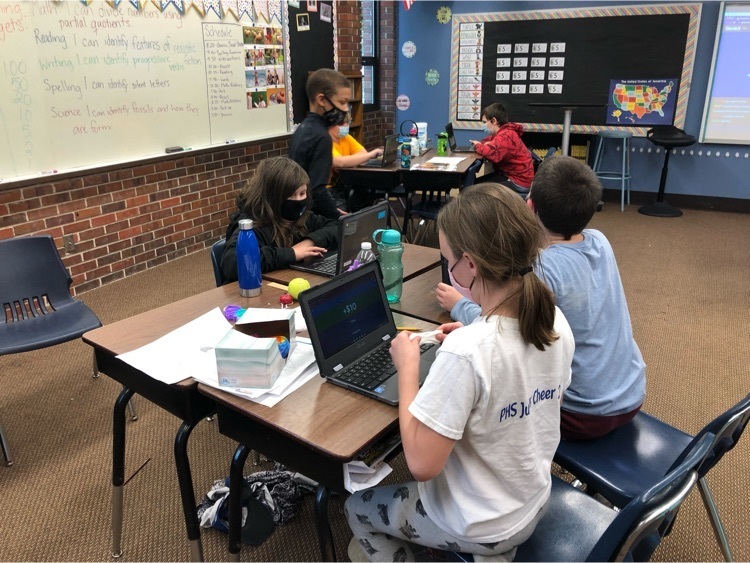 Miss Carnes' class playing a game to practice their multiplication facts!
Future Scientists in the lab today from Mr. Willis's class!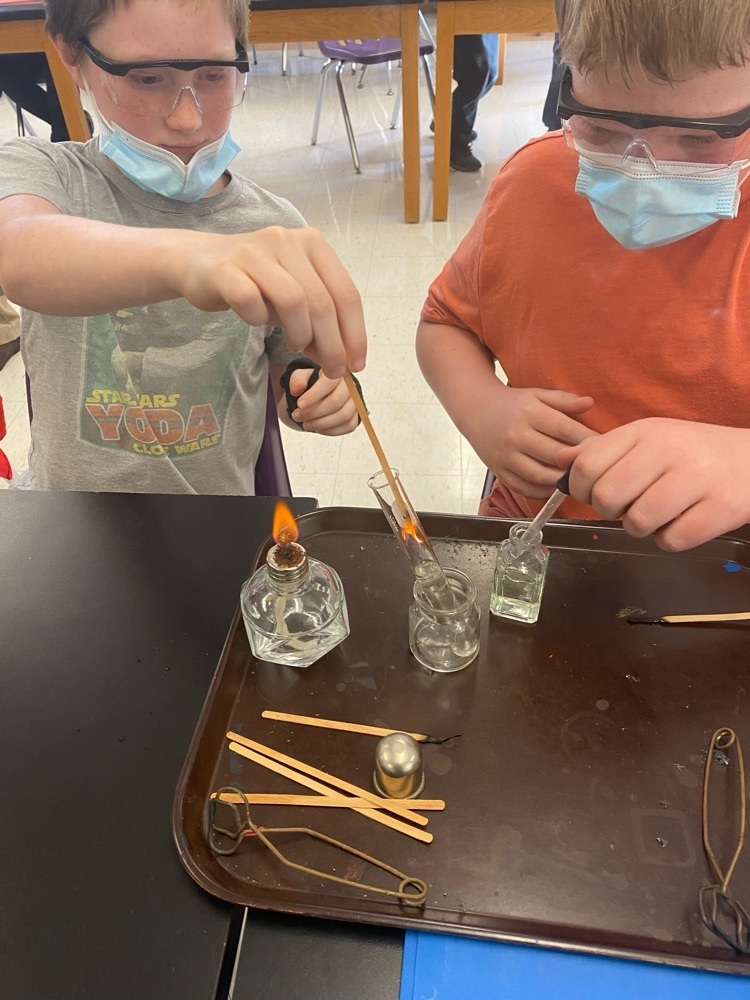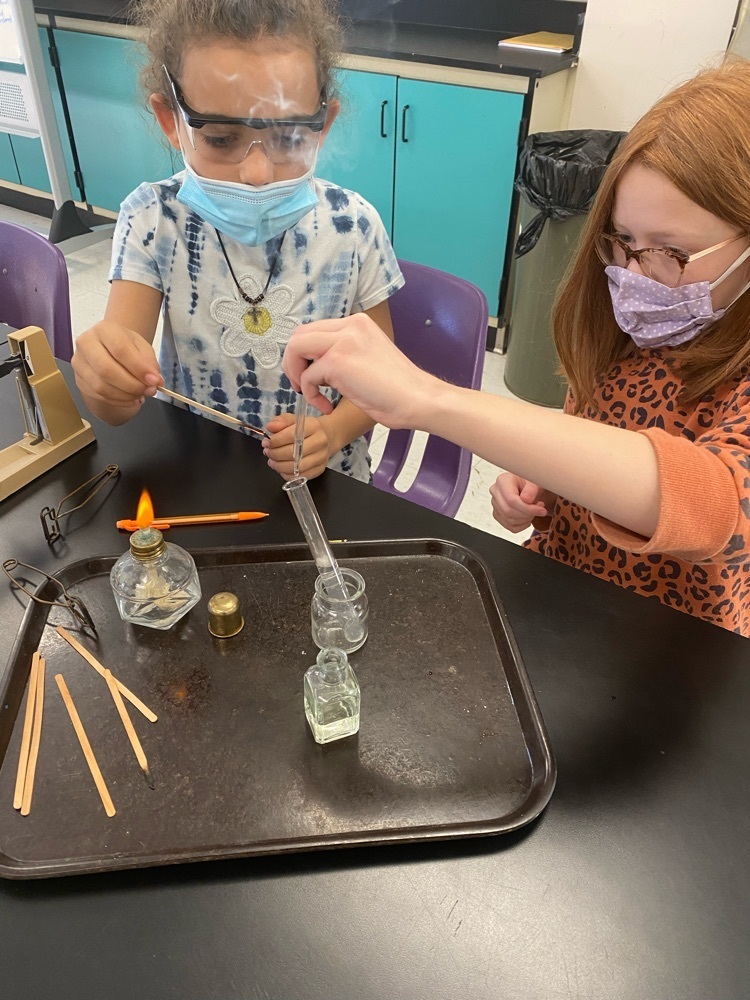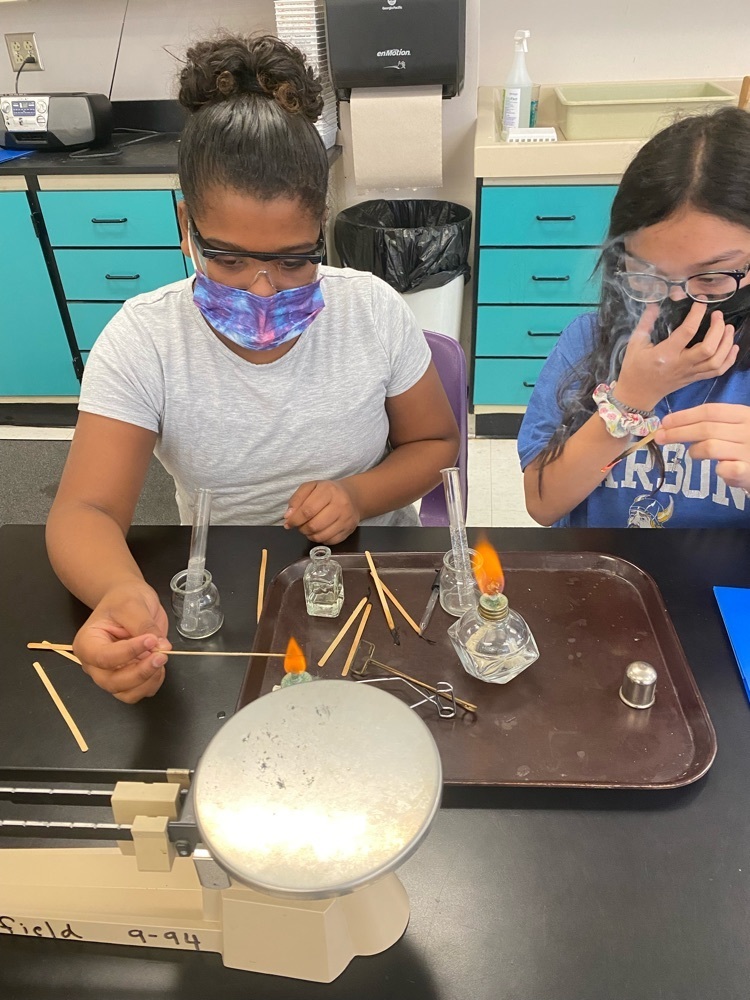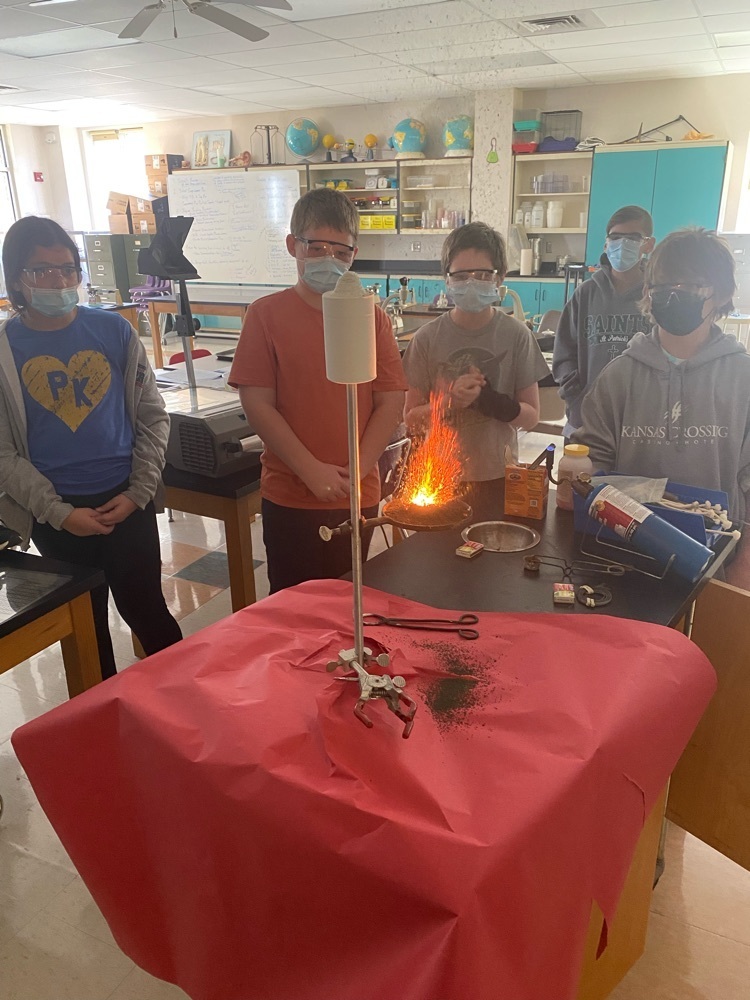 Mrs. Good's class learned about Veteran's Day today. We want to say THANK YOU to all of the men and women who have served!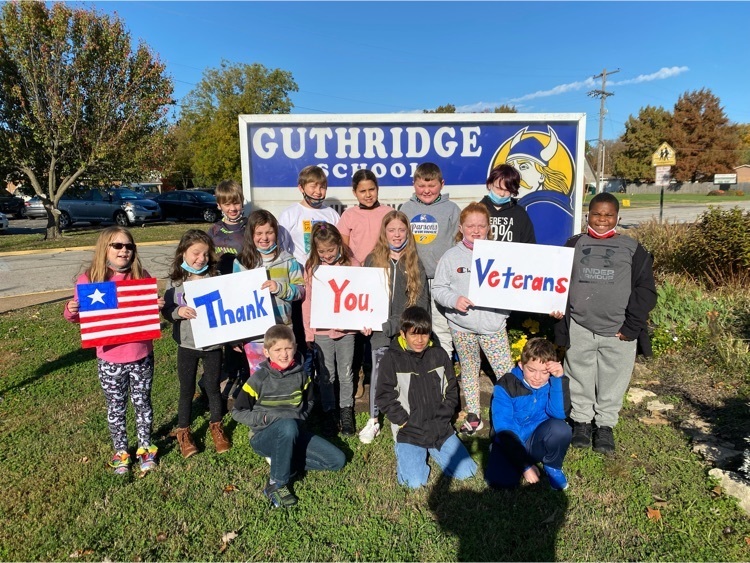 Two great students out of Mrs. Brimm's class with positive office referrals!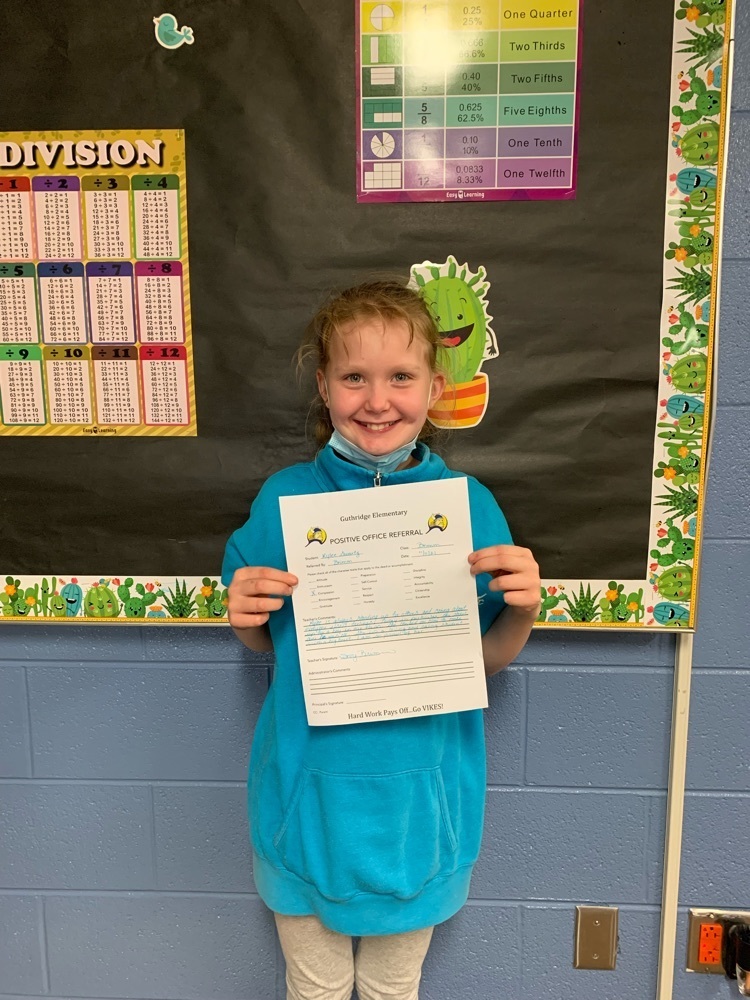 With the recent approval of a COVID vaccine for children ages 5 – 11, there are naturally a number of questions.  The attached document contains information about COVID vaccines that may address some of these questions.  The document was prepared by the Kansas COVID Workgroup for Kids, an organization composed primarily of physicians. English:
https://5il.co/11qc2
Spanish:
https://5il.co/11qc3
Thanks!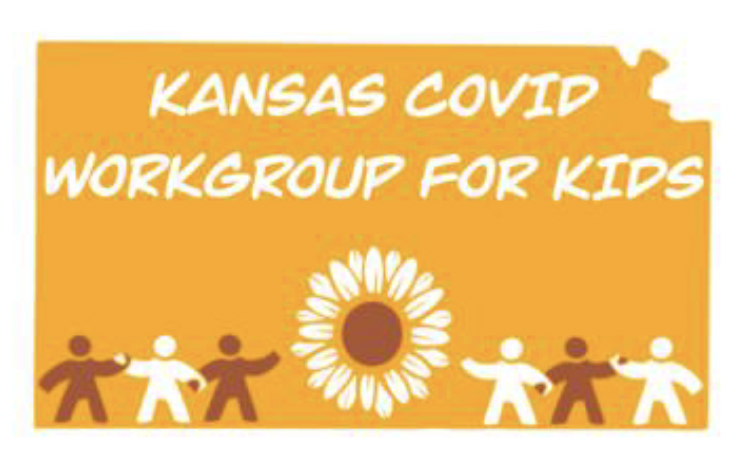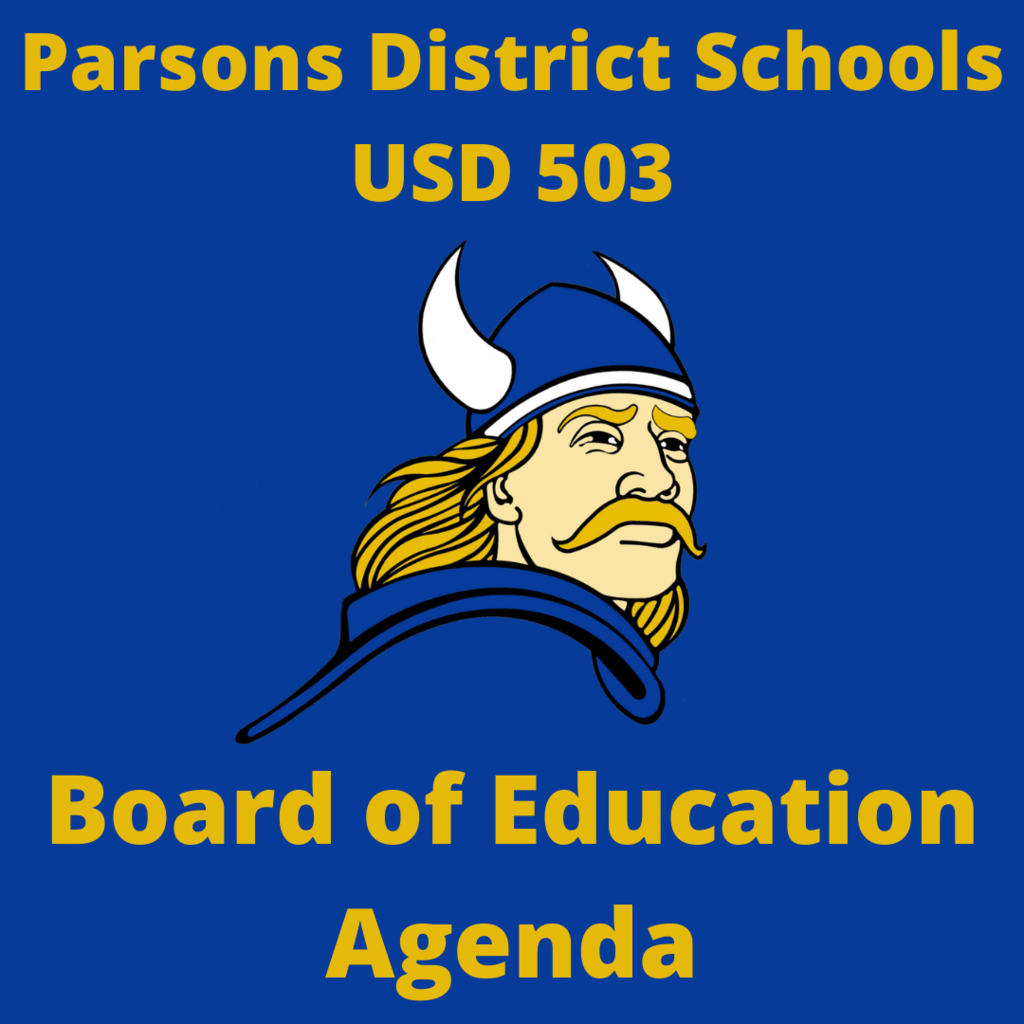 Brooke wrote her pen pal a letter in Braille.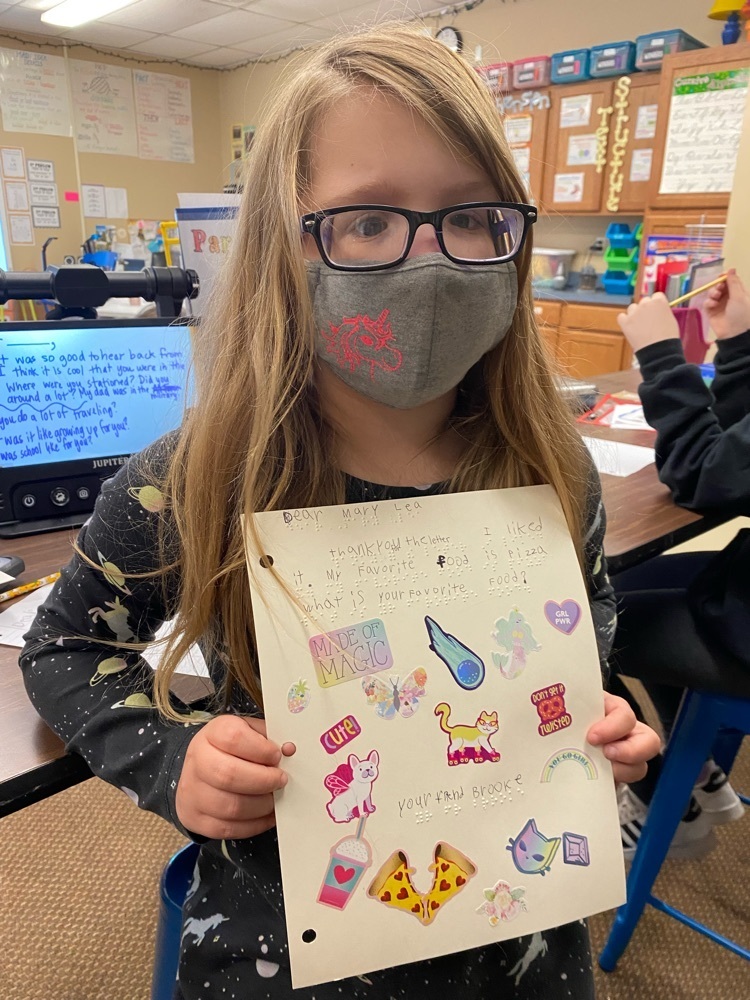 Thank You for Your Service!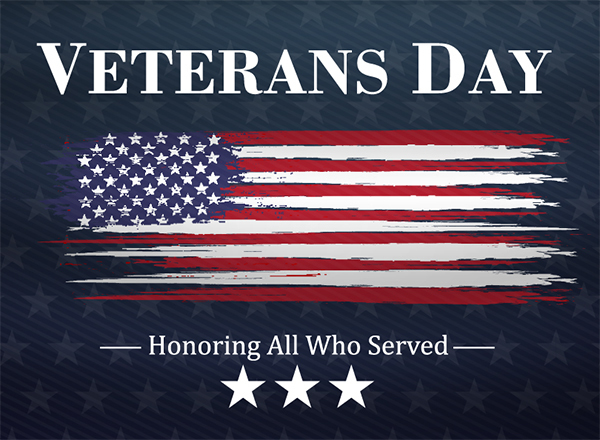 We had a Great time last night. 61 students turned in their calendars and over 100 people joined us for our Movie Night!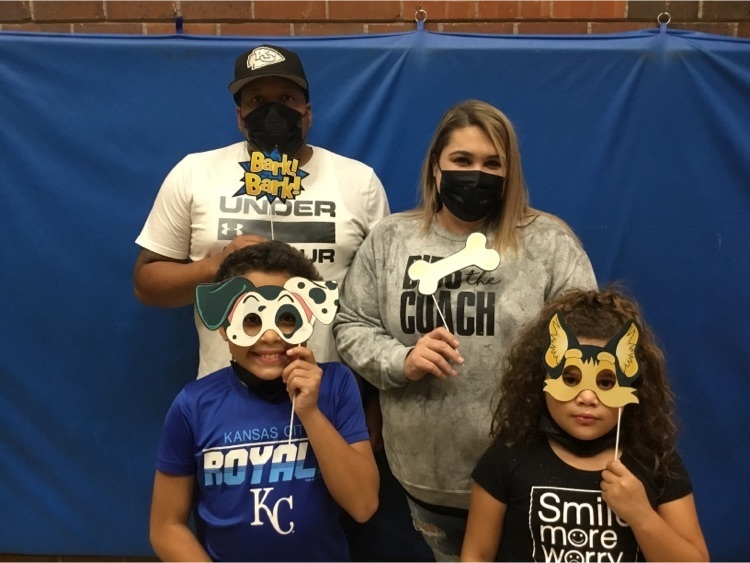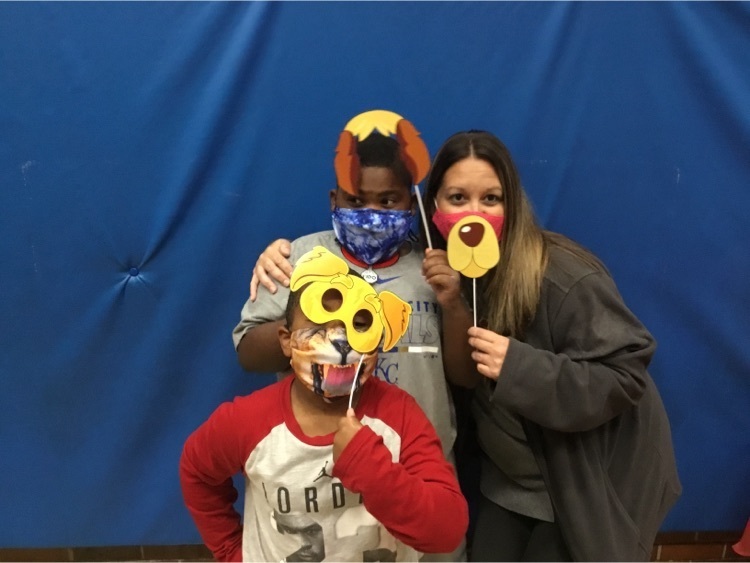 Tomorrow is Late Start Wednesday for all USD 503 schools.
Thank you Jen Tavernaro for all you do for the students at Guthridge!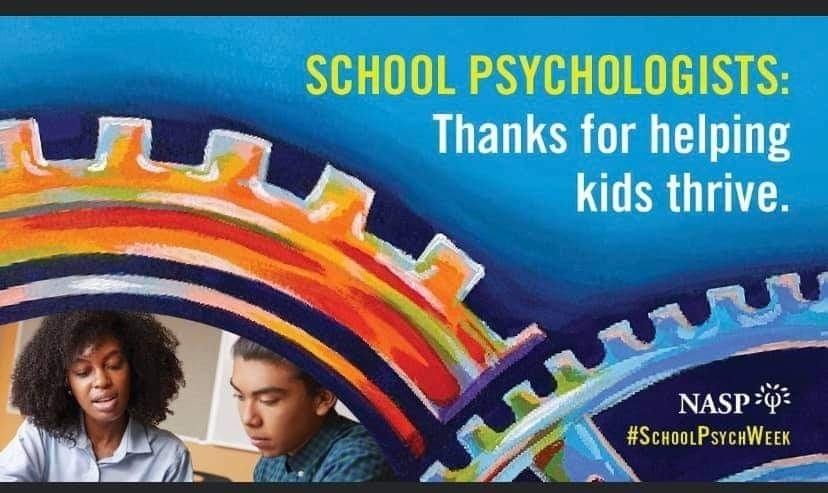 Guthridge Vikings, Join us tomorrow night for our Family Movie Night @ 6:00 pm. Also check out this week's update by clicking on the attached link-
https://www.smore.com/vfr2j
Hard Work Pays Off...Go VIKES!

Ja'Maurion and Jayda received positive office referrals from Miss Jones for their positive attitudes and willingness to help others. We're proud of you!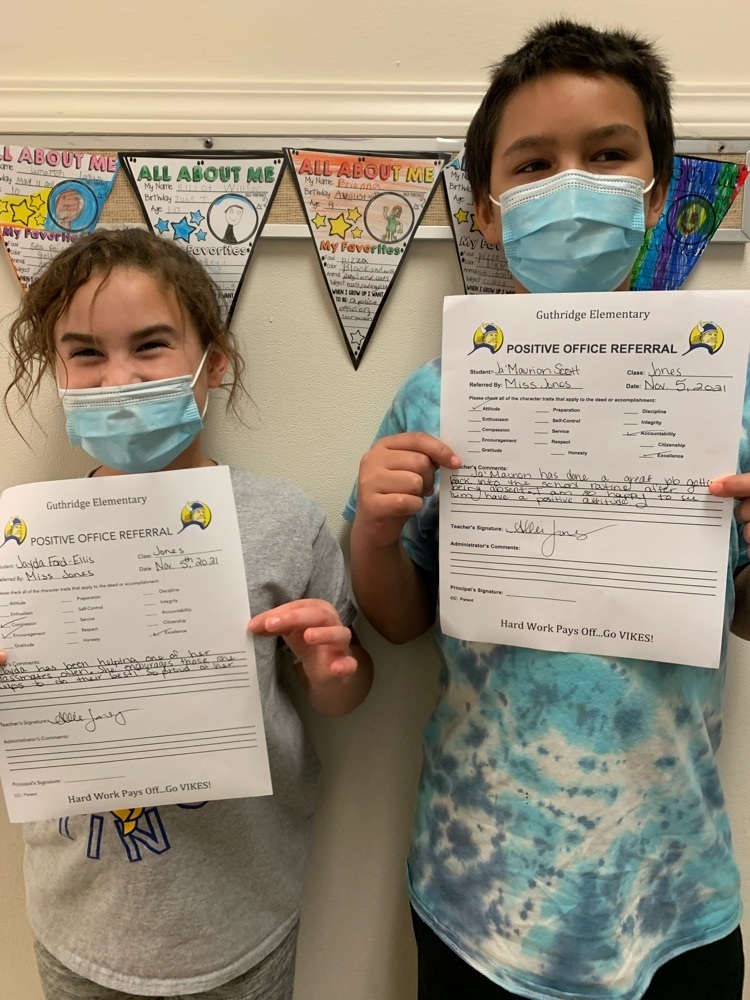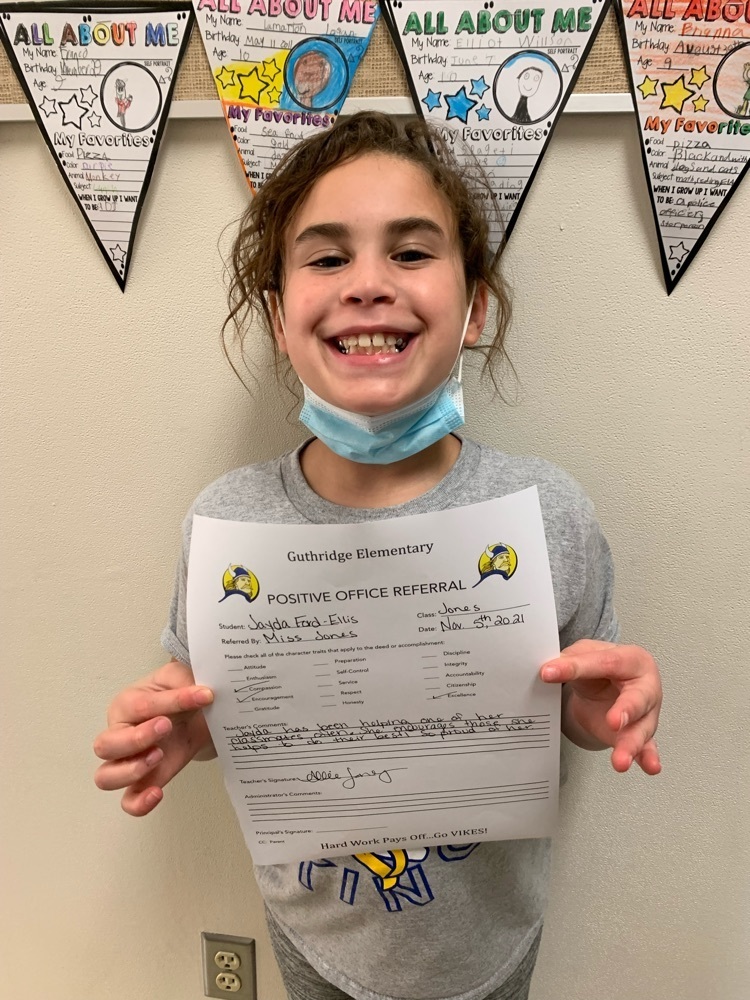 Miss Jones' class enjoyed hot chocolate while working on their simile portraits this afternoon.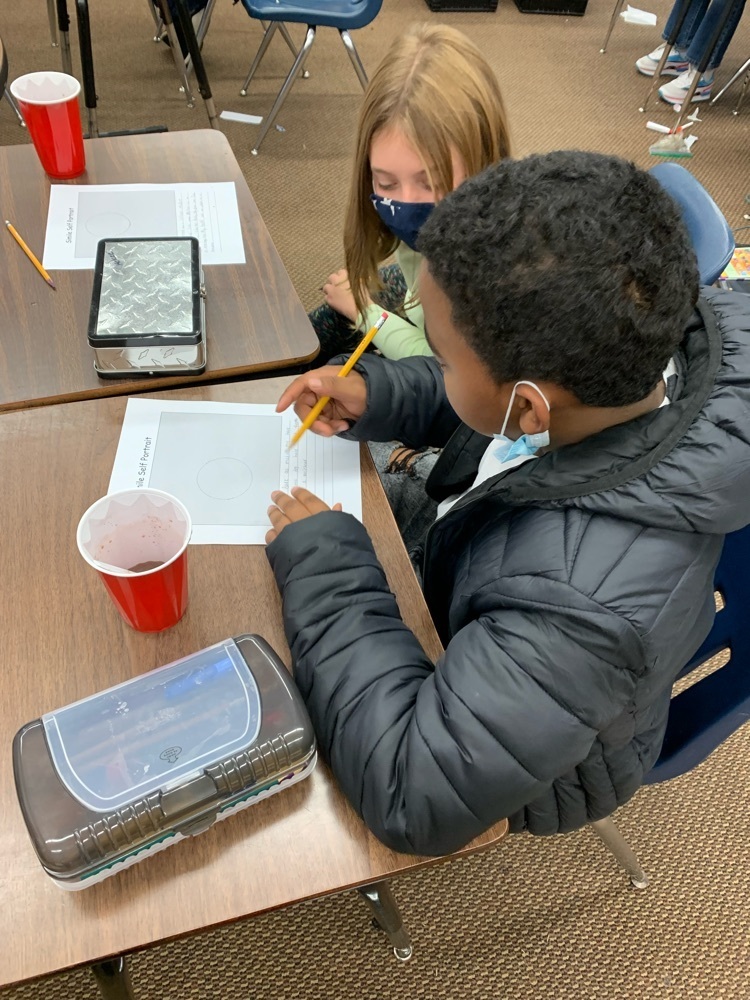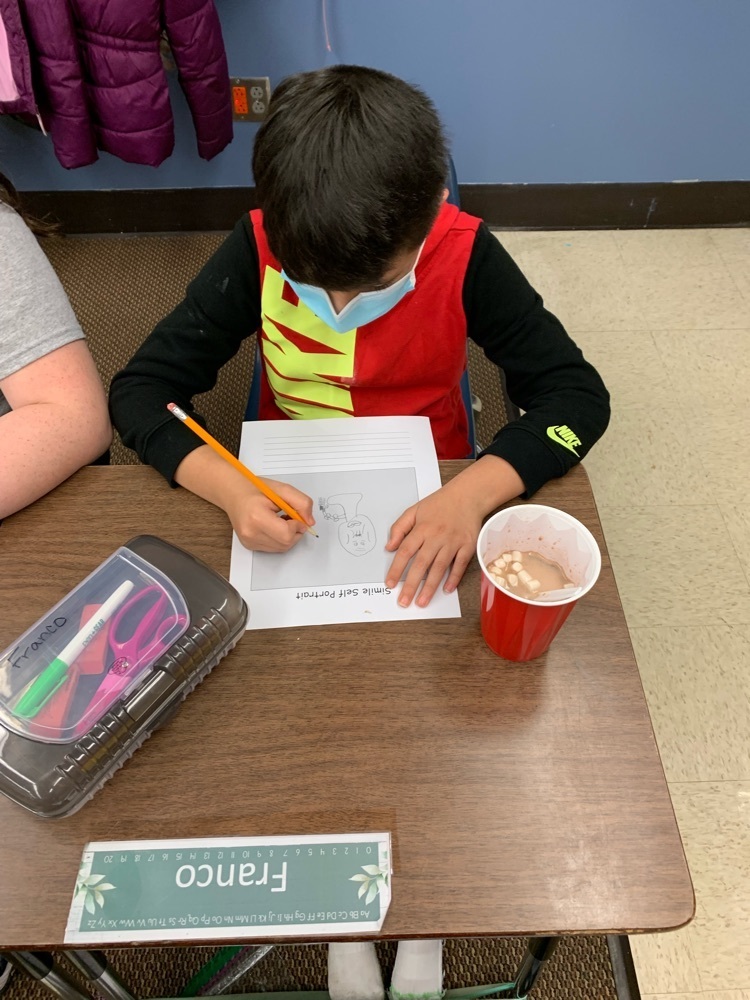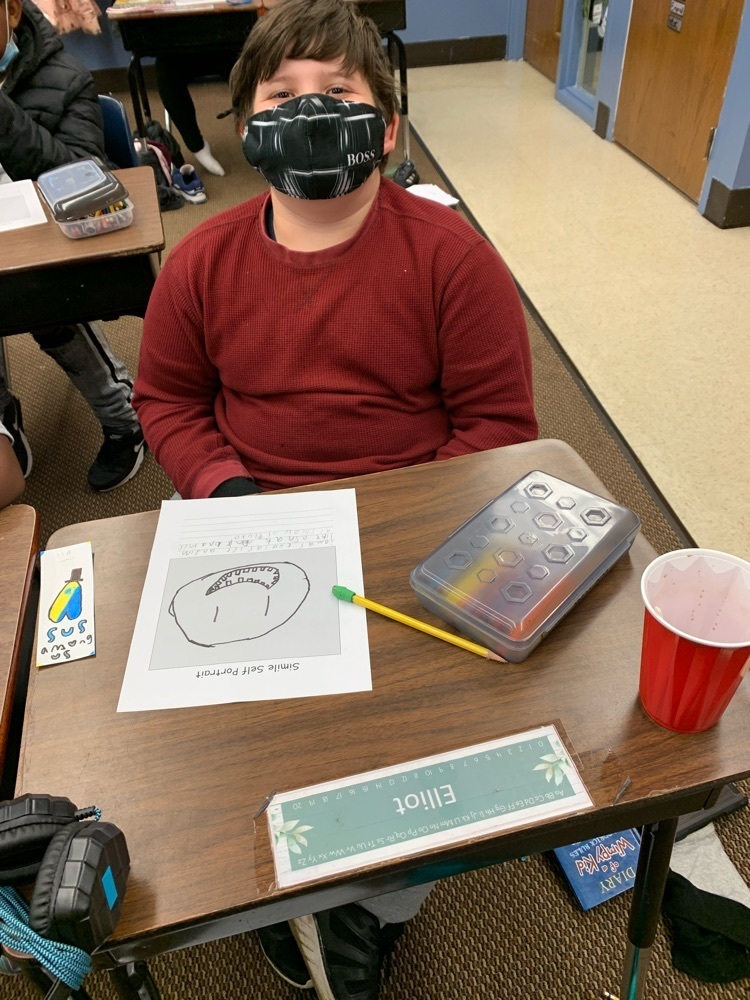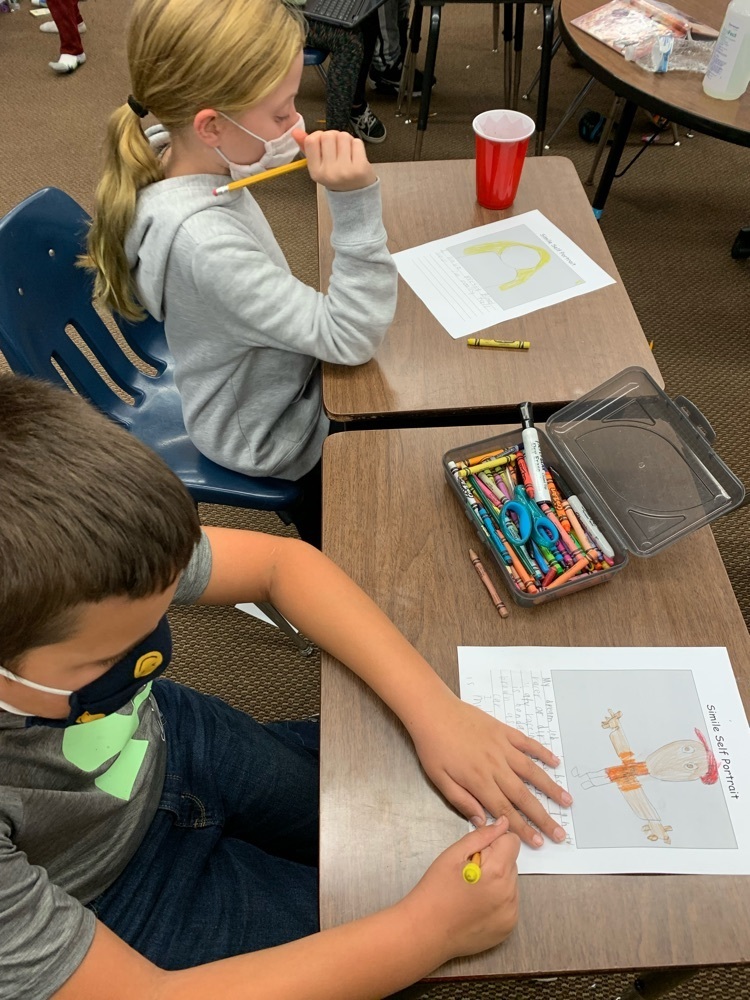 Miss Jones' students love a visit from Jaxx.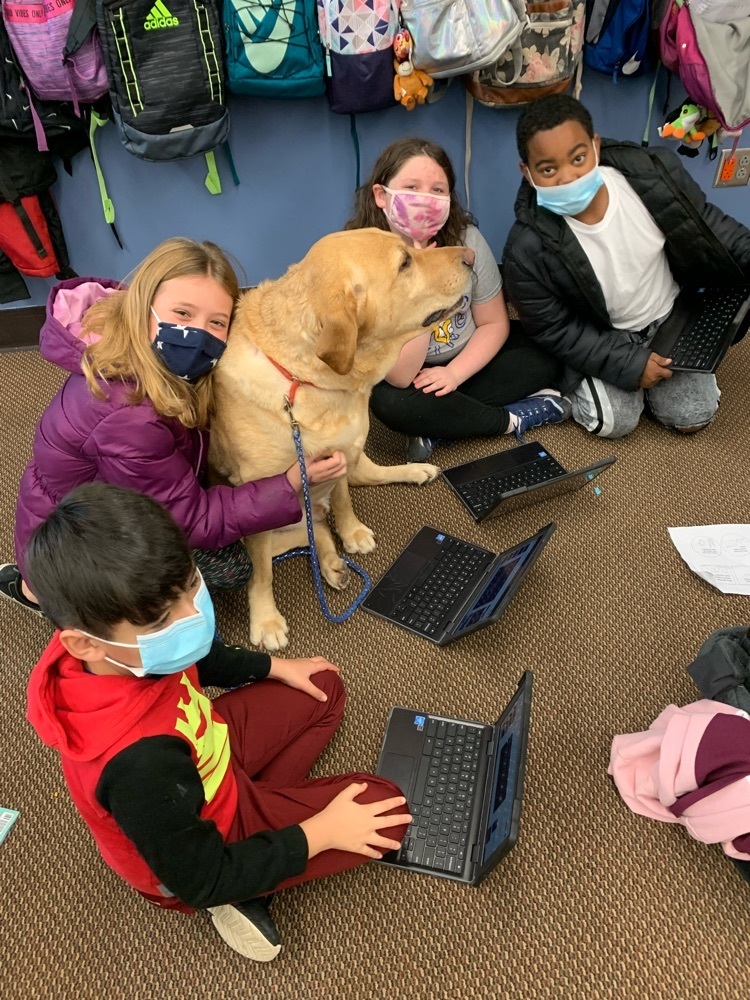 Mr Holmes' class made a Haiku Book…it is a good read. Talented Class of Vikings!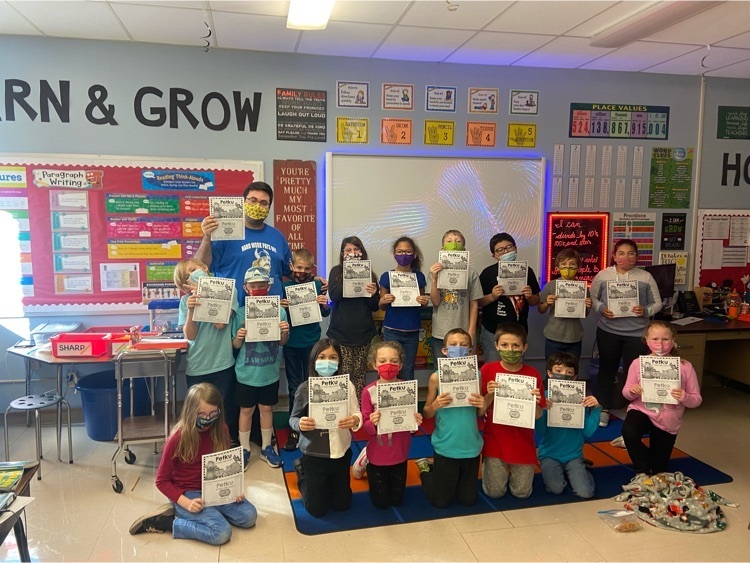 Please plan to attend Guthridge Family Night Tuesday, November 9 @ 6:00 PM Please enter the building through the front office door. Bring your comfy lawn chairs and/or blankets. Families will spread out in the multi-purpose room to watch the movie, Because of Winn Dixie. Snacks will be provided, and a small door prize will be given to every child in attendance. We will also have a dog-themed photo booth for anyone wishing to have their pictures taken.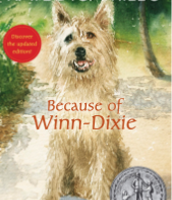 Things looked a bit scary in the halls of Guthridge today!